2023 Review: Irish Logistics Market – Challenges & Opportunities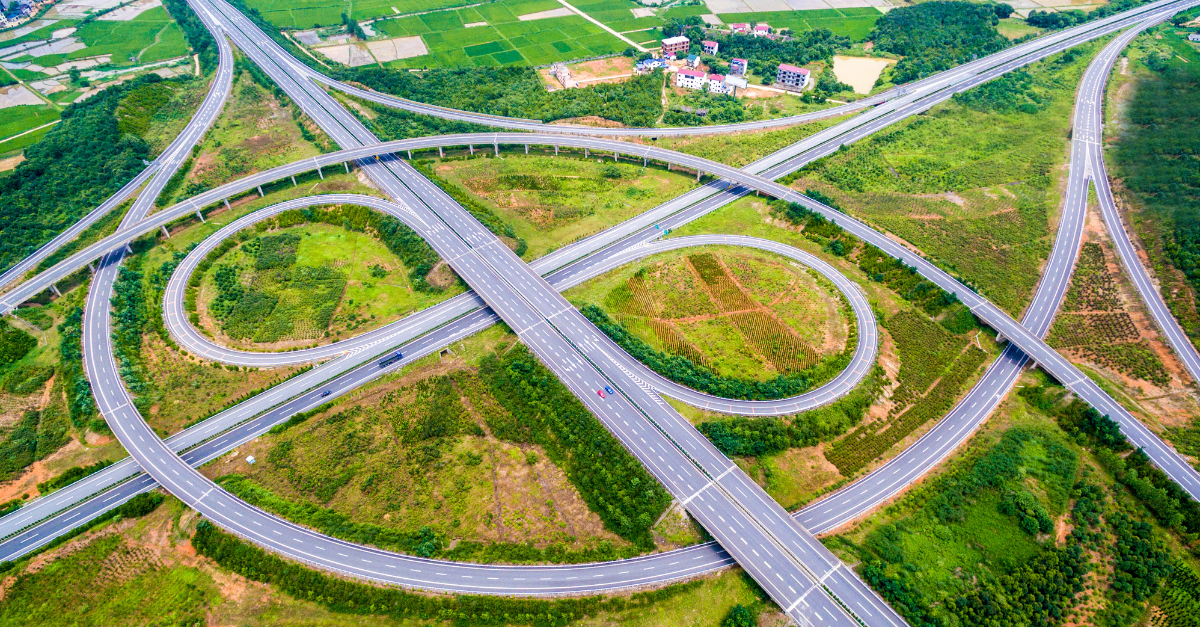 Estimated reading time 4 minutes
Brexit and COVID-19 have created significant challenges for the Irish market over the past few years. Though supply chains have adapted and are becoming more resilient, 2022 forecasts suggested that this year would bring a whole new set of potential obstacles for European logistics. As of Q3 2023, this prediction seems to have been accurate.
Let's look at the current logistical challenges within the Irish market and the new opportunities these may present.
Meeting customer expectations for fast, reliable, and convenient delivery demands a new approach. Companies are increasingly leaning towards logistics providers that can offer flexible final mile services and reverse logistics.
China's decision to reopen its borders earlier this year could lead to supply chain disruption, as companies the world over scramble to re-establish relationships with Chinese suppliers. This comes at a time when many businesses are still managing delays and disruptions to supply caused by Brexit.
Irish companies who have been forced to take their business elsewhere must now choose whether to re-open Chinese supply chains or keep their manufacturing operations closer to home. The question of whether Chinese manufacturing will ever reach pre-pandemic output is also causing uncertainty.
As a result of the Corporate Sustainability Reporting Directive (CSRD), the logistics sector faces increasing pressure to reduce its Scope 3 emissions and overall carbon footprint. Meeting sustainability targets is a juggling act that will involve implementing greener policies, optimise transport routes, and switching to alternative energy sources, all while minimising operational disruption and avoiding skyrocketing costs.
Finding opportunities in the Irish logistics market
The 2023 [EF1] Logistics Confidence Index found that 32% of senior logistics professionals expect to see a decrease in profitability throughout 2023, up from 18% in 2022. Sustainability pressures, market changes, fuel prices and the threat of supply chain instability are undoubtedly all factors contributing to this shift.
Though the outlook for the Irish logistics market is uncertain, it's important to remember that challenges can always be turned into opportunities for growth and improvement. Here are some positive points of focus for businesses approaching the final quarter of 2023[SD2] .
Exploiting international markets
Though e-commerce growth increases the potential for last-mile logistical challenges, it also presents an opportunity for retailers, manufacturers, and logistics providers to extend their reach and growth. For many businesses, 2023 may be the ideal time to consider further ways to exploit international markets.
Ireland is becoming an ever more popular location with businesses hoping to expand their operations, thanks to favourable tax rates and its status as a gateway to the European market.
Enhancing supply chain visibility
Improving visibility and control throughout the supply chain can help businesses become more resistant to challenges and disruptions, in an uncertain market. This could be achieved by utilising logistics solutions that provide real-time updates, and by fostering stronger communication channels with suppliers.
With a clear picture of what's going on, it's easier to stay agile, and to identify areas where sustainability could be improved. Ireland makes for fertile ground in this regard; thanks to a bout of recent distributor and logistics company mergers, advanced supply chain visibility is becoming the norm throughout the country.
Growth opportunities for niches such as biopharma and healthcare supply chains
Ireland is home to many top specialist manufacturers and hosts numerous clinical trials for pharmaceutical, healthcare and biotech industries. Approximately 9 out of 10 of the largest[SD3] pharmaceutical companies have plants in Ireland, and the country is also the largest net exporter of pharmaceuticals in the EU (IPHA.ie, 2023).
The collaborative efforts of the Irish government, industry associations and the sectors themselves have laid a robust foundation for continued, remarkable growth, making Ireland a premier hub for biopharma and healthcare industries in Europe and worldwide.
Seizing opportunity in the Irish market
If you're looking to expand operations into the Irish market, why not seek distribution advice from one of the country's leading logistics providers? Contact Alltrans today to find out how we can help you.